Dove sarrei arrivato se fossi stato inteligente, Ubi Ego? / performance / 30′
Where would I have got to if I had been intelligent? Where am I?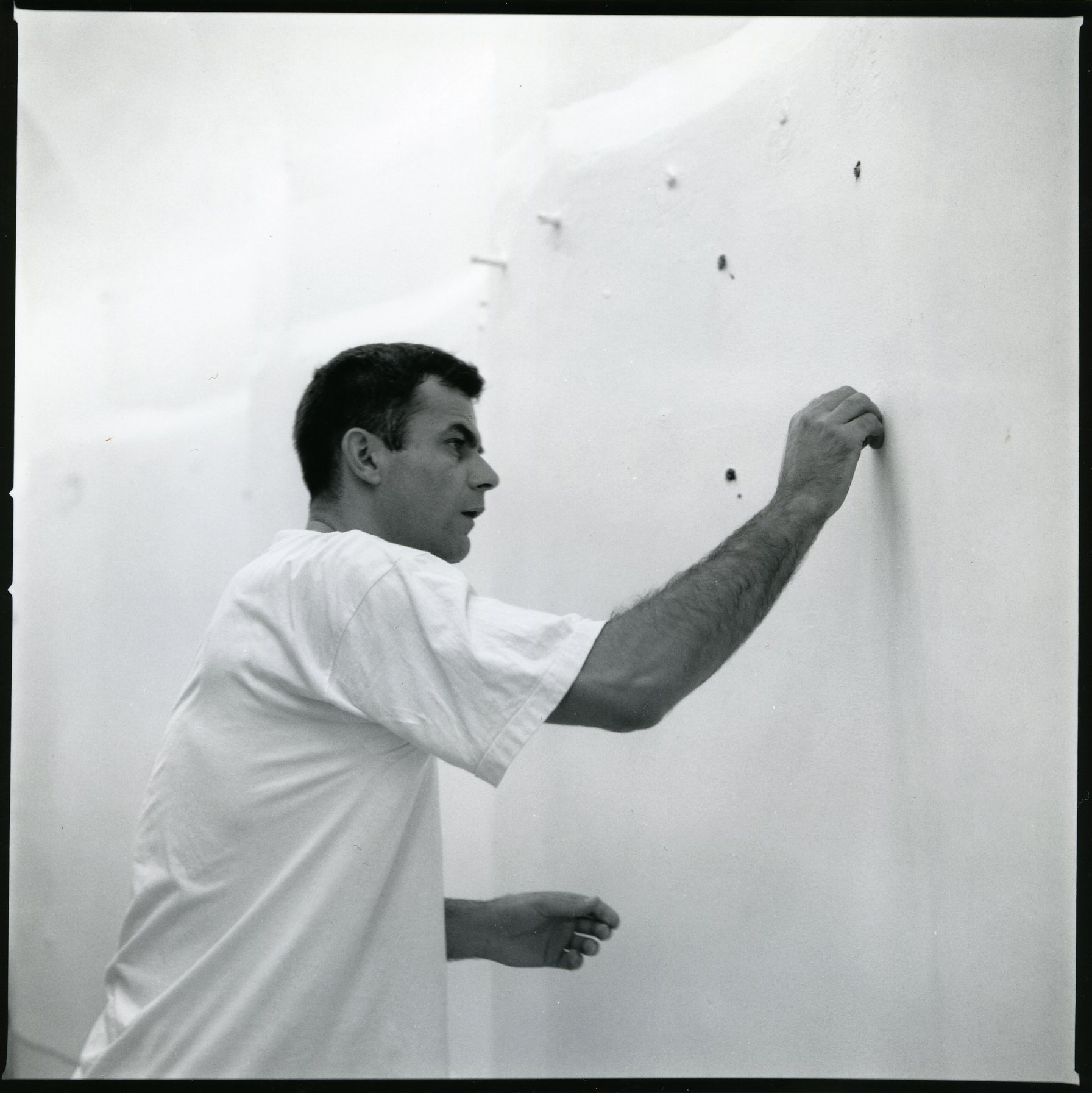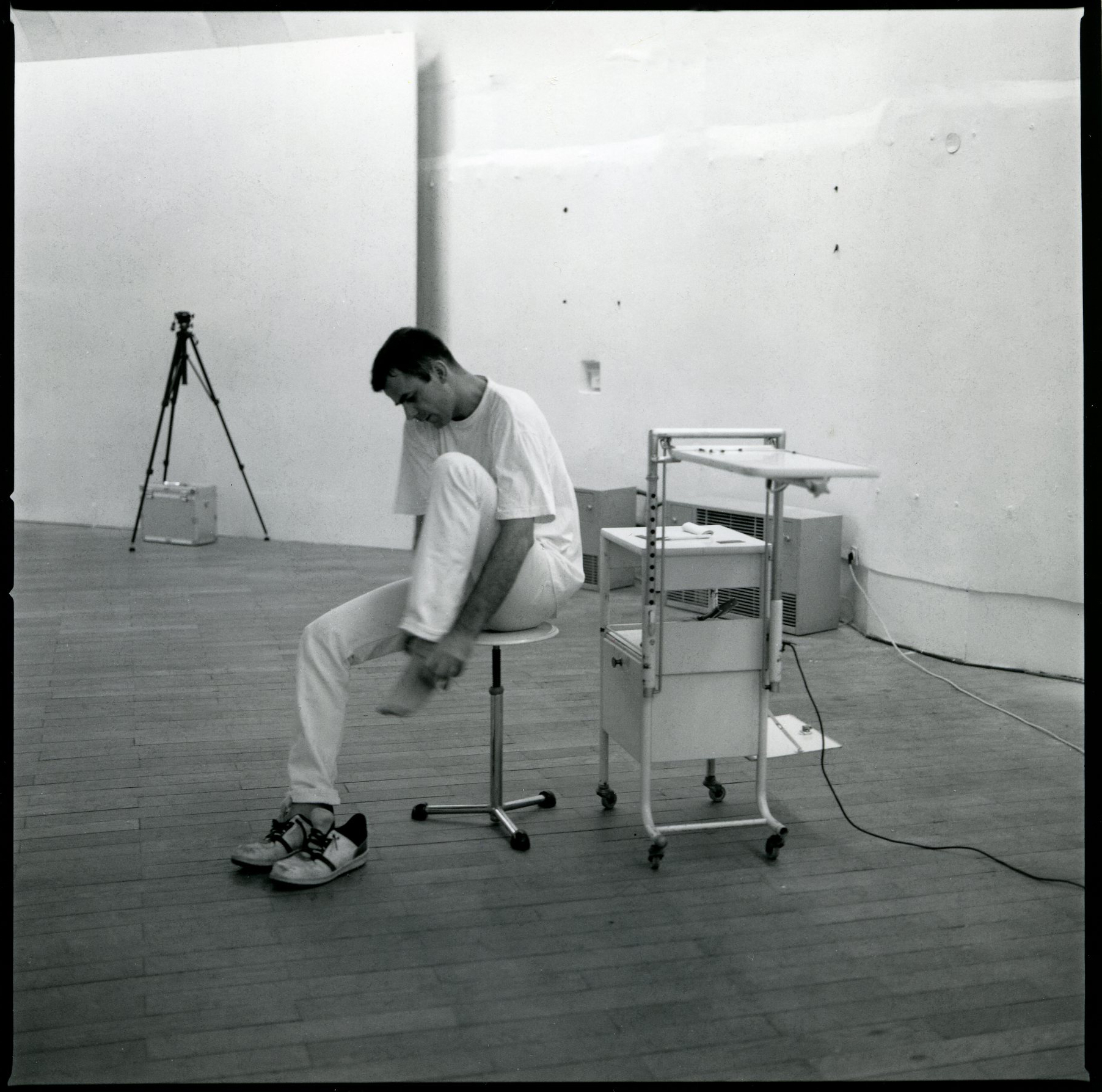 The war in Croatia had just started. Remembering Joseph Beuys' performance of 1970–72, entitled: Dove sarei arrivato se fossi stato intelligente? the artist Zlatko Kopljar posed himself that same question. During this performance the audience found him sitting at a hospital table writing down messages on a notepad with carbon paper beneath the pages.
He would tear off the originals, roll them up, drill holes in the wall, and place his messages inside them. Subsequently, he would seal them with silicone glue. Together, the filled-in holes spelled out a message in Braille: UBI EGO: Where am I? After the performance, the audience had the opportunity to read the messages that had transferred their traces onto the underlying sheets of paper with the carbon paper.